JETI MEZON 90 12S BRUSHLESS ESC W/TELEMETRY
JETI MEZON 90 12S BRUSHLESS ESC W/TELEMETRY
JETI MEZON 90 12S BRUSHLESS ESC W/TELEMETRY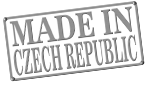 | ESC | Jeti Mezon 90 |
| --- | --- |
| Manufacturer | Jeti Model |
| Applications | Heli/Airplanes/Sailplanes |
| Special Features | Data Logging, Telemetry |
| Cont/Max Amp | 90/300A |
| Cells NiMH/NiCD | 6-40 cells |
| Cells Li-poly | 2-12 cells |
| Voltage | 5-51V |
| Programming | JetiBox, JetiBox Profi, PC |
| BEC Type/Continuous/Max (A) | Switching/10/15A |
| Max #Servos/V | 7-10/5-8V |
| Dimensions | 110mm x 36mm x 20mm |
| Weight | 145g |

The brand new line of Jeti MEZON ESCs target mainly professionals and pilots looking for uncompromised precision and quality. The MEZON ESCs combine new revolutionary designs with Jeti's state-of-the-art manufacturing capabilities.

Jeti MEZON ESC's advanced design and software are capable of unmatched precision and efficient motor management. With DUPLEX integration all data is measured in real-time. Mezon ESCs were designed with a revolutionary BEC circuit capable of measuring the exact battery capacity used and letting you set up a motor cut-off point based not only on cell voltage but also on overall battery pack capacity. This function, combined with the Jeti DUPLEX system, offers you full telemetry capabilities with the possibility of saving your data for further analysis.

Advanced Helicopter features include governor with Active Free Wheel and Fast Response mode.
More Information

| | |
| --- | --- |
| SKU | JETIMEZ90 |
| Brand | Jeti |
| Manufacturer | Jeti |